15 July 2021 – World Youth Skills Day, being celebrated today, celebrates the importance of equipping young people with skills for employment, decent work and entrepreneurship. UN-Habitat is celebrating World Youth Skills Day and the International Year of Creative Economy for Sustainable Development through enhancing the artistic skills of youth by building their entrepreneurship capacities and exploring the possibilities offered by digital platforms.
A workshop for artists was held in Kenya's coastal city Mombasa on 11 July led by Lisa Russell, Emmy Award winning film maker and curator and Founder of Create2030. The workshop brought together 26 artists including musicians, rappers, filmmakers, string artists and others from Mombasa and Mathare. The main focus was on identifying activities for the artists participating in the event to increase their revenue streams, particularly by pivoting to digital platforms.
"The creative economy is one of the fastest growing sectors of the economy globally. It has an undeniable power to help accelerate sustainable development," stated Russell, "In order for us to maximize this sector, it's essential that we create a fair, inclusive and sustainable environment for artists to survive and thrive in and that includes ensuring our livelihoods are protected. "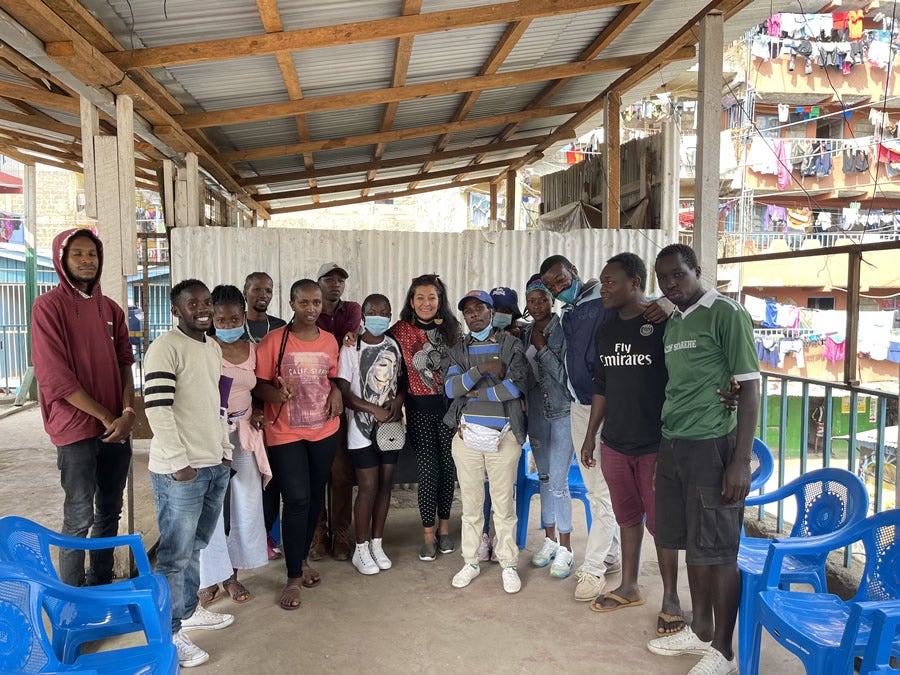 The creative economy has both commercial and cultural value as an important driver of economic growth, especially for young people which spurs innovation across all sectors of the economy and is a critical sector to foster inclusive development. In recognition of this, the 74th United Nations General Assembly declared 2021 as the International Year of Creative Economy for Sustainable Development to revive the creative economy for all.
UN-Habitat in partnership with the World Urban Pavilion is hosting these events for young artists globally, the first held virtually on 21April on World Creativity and Innovation Day. as part of its Sister Neighborhood Programme, bringing together the communities of Regent Park, Toronto and Mathare with visual artists, performers and song writers attending.
"Artists should be versatile, package themselves as well as branding and fit in the world's trends," said Carolyne Mbithe, a visual artist from the youth-led group Mathare Roots, "I learnt the challenges artist were going through in Mombasa as well, growing from their experience through this opportunity to interact and network with them. The challenges are all the same but uniting and supporting each was part of lessons learnt that I will transmit to my organization in Mathare."
"The workshop was informative and very interesting especially on how we can align our art with SDG's," stated Fikrah Teule, Hip Hop artists. "It was great for networking and sharing ideas with other creatives on how we can adapt to face challenges within our industry. Personally, I learnt additional ways that can help generate revenue and benefit from online streams on various sites."
A workshop hosted by #Create2030 will be held virtually at the UN SDGs in Action Film Festival on "SDGs Arts and Storytelling Workshop" on 16 July.